Eleni Mandell I can see the future album:
The Future - Eleni Mandell album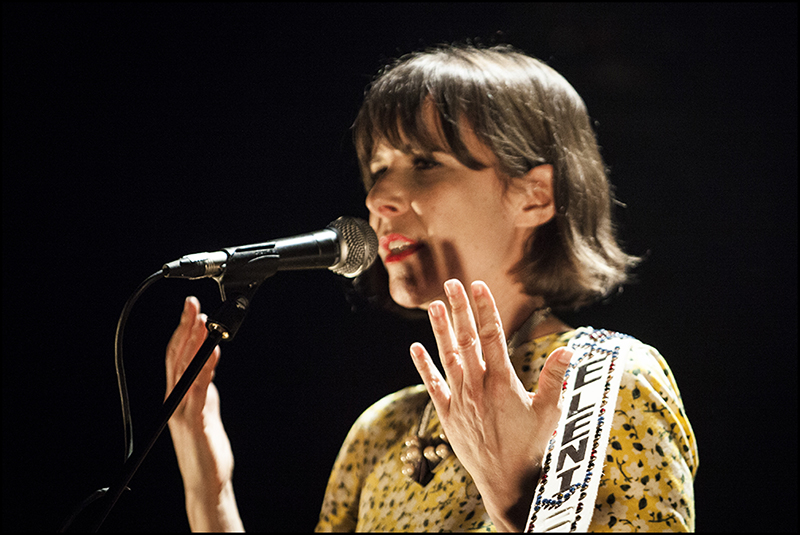 Singing and writing in a style that fuses vintage barroom cool with a  here-and-now intelligence and faintly ironic wit, Los Angeles hipster  Eleni Mandell initiated her recording career with arty-cool albums  packed with her smoky, noir-ish sketches. Mandell, who was a huge fan of  L.A. punkers X and beatnik revivalist Tom Waits in her teens, was  raised in the Sherman Oaks region of the San Fernando Valley. In 1998 she self-financed her first release, Wishbone. In 2010 Mandell joined with singers Alex Lilly, Inara George, and Becky Stark to  form the Living Sisters, described by some as an alternative folk  supergroup.
Videos:
Eleni Mandell - Girls
Eleni Mandell - Magic Summertime