CALEXICO / IRON & WINE ~

Years to Burn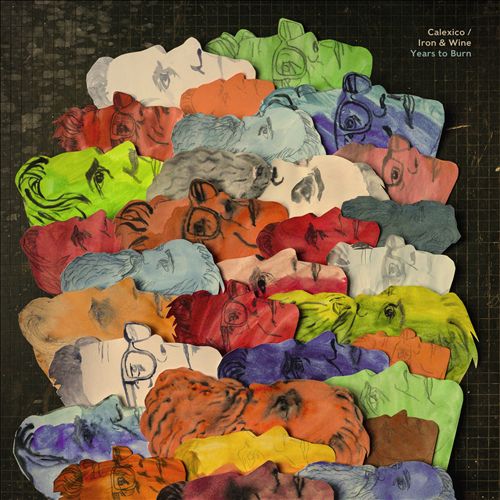 I usually enjoy listening to Calexico and have been a great admirer of Joey Burns and John Convertino and their alternative sounds, but am beginning to suspect that their best may already have been given – some time back too. This collaboration with Iron & Wine just schmoozes along and goes exactly nowhere, IMHO.
Calexico has occasionally teetered on the edge of schmoozing a tad too much but previously successfully maintained their exceptionally fine balancing act; they've teetered off that tightrope now, I think. Ok - that is probably an exaggeration, there
are
moments, one or two numbers which ignite interest, and I'd know who it was without being told, so their signature sound is intact, albeit diluted, but it's a messy throwaway affair, difficult to listen to properly because there's nothing to focus on and as a result, it's mostly forgettable. I know little of Iron & Wine's (Sam Beam's) albums, never having made it right the way through one before (maybe he's the main schmoozer?), and this release doesn't make me want to investigate him further. It was not a good pairing this time around (they've previously made an EP together). To my ears, they don't complement and energise one another – there is zero spark and it made me feel tired.   
(Just read a review which praises this particular collaboration as being made in improvisational, sonically textured heaven, so don't take my word for it.
 Lol!)  
Iron & Wine sung "Father Mountain" -
https://www.youtube.com/watch?v=ypj9iN73ONY
Joeys Burns wrote and sings on this one … "Midnight Sun" –